The Entrepreneur's Journey
WHY ATTEND THE ENTREPRENEUR'S JOURNEY?
Running your own business? No team to bounce ideas off? Think you should know it all? Feeling the squeeze? Join Jan Tinsley and Justin Tipper for some experienced company, great ideas, honest answers and a map to help you through!
Wouldn't it be great if you could access a map of how things are likely to go in business? Have tools to recognise the adventure ahead, the thresholds, the trials and challenges, the skills needed?
Wouldn't it be good to be prepared in advance and know that when the time comes you can respond and transform, with new skills, creative paths and a successful future?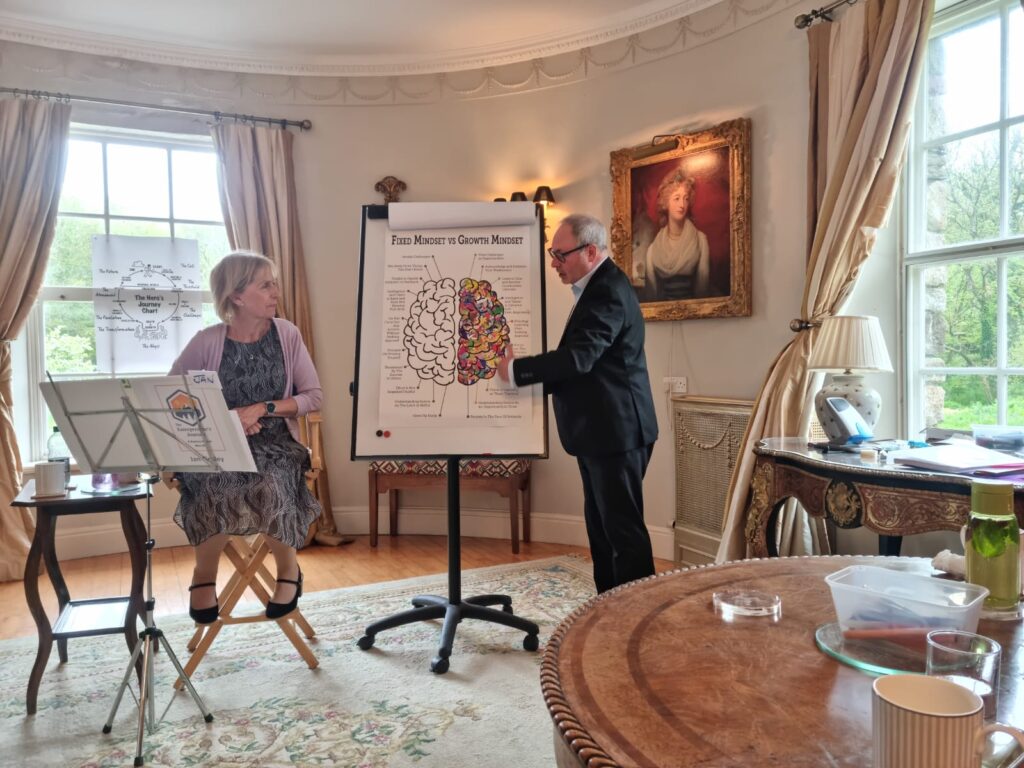 THE ENTREPRENEUR'S JOURNEY – A BUSINESS RETREAT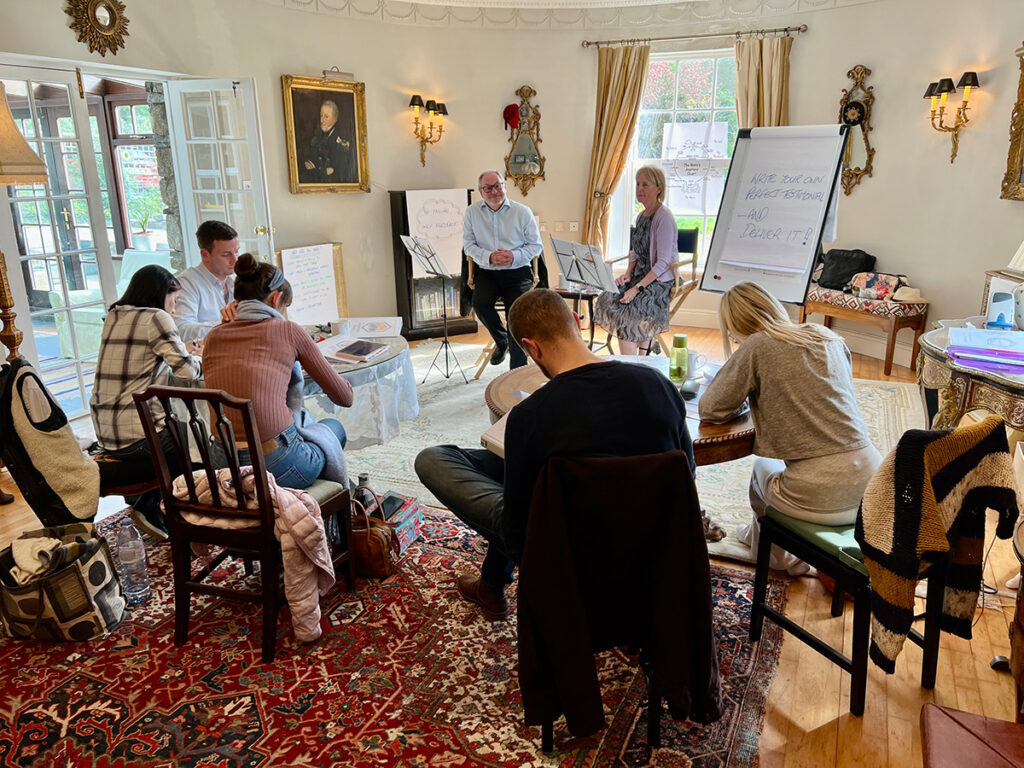 Based around the fantastic format of Joseph Campbell and 'The Hero's Journey', where he identified repeated themes and patterns in life, we have overlaid this concept with sound business tools and real life business examples to show that there are distinct structural connections in business too! Turning 'The Hero's Journey' into 'The Entrepreneur's Journey', we have prepared a powerful guide for effective action, change and growth – for any business!
How better to be prepared, than by following well-trodden themes and patterns and real life business stories? How better to navigate when you can expect the unexpected, deal powerfully with any challenges and use your creative imagination to ensure your success?
JOIN US – for a most immersive weekend and a business heart-to-heart discussing the unknown, the uncertainties and the unexpected!
WHERE? – At the fabulous Mill House in Santon, Isle of Man with unique surroundings, outstanding hospitality and delicious home cooked food.
WHEN? – Saturday 4 November 2023 from 11.00am to 5.30pm, and Sunday 5 November, from 09.30am to 5.30pm. Arrive 10.30am Saturday for refreshments.
WHO WILL BE LEADING THE ENTREPRENEUR'S JOURNEY?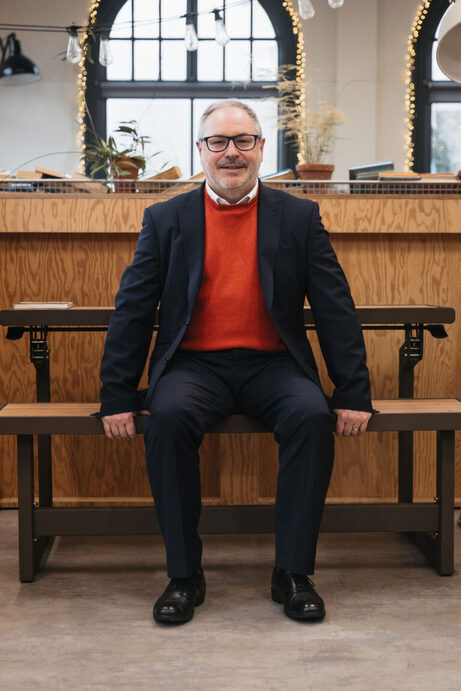 Justin Tipper
Experienced Corporate Trainer, Leadership and Change Management Consultant, NLP Master Practitioner and Trainer.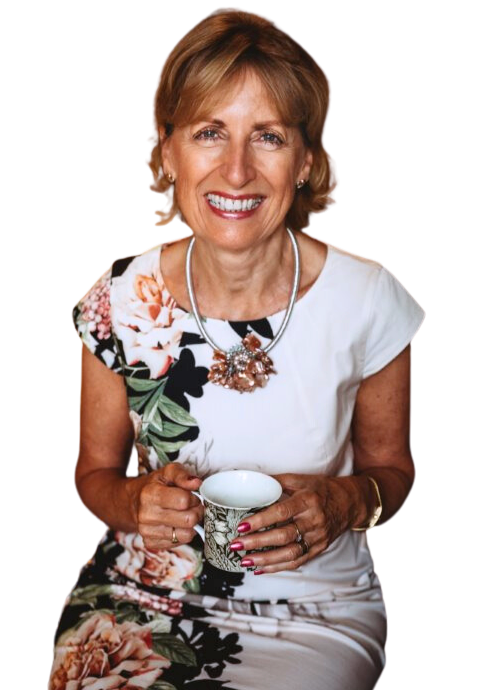 Jan Tinsley
Longstanding Entrepreneur, Accomplished Business Woman, Business Coach Consultant and LTHW (Learned The Hard Way!) ready to share, warts and all.

HOW MUCH? – Early bird price of £495 if booked by 22 October 2023 (normal price £595) for the weekend, including refreshments, & lunches on Saturday and Sunday. Plus 2 follow-up Masterclasses to support your actions & progress. Seats are limited, so reserve your seat while there is still space.
BONUS! The course fee also includes two group follow up Masterclasses online to support change, learning and action, post event. These are online for 90 mins, date to be agreed with delegates.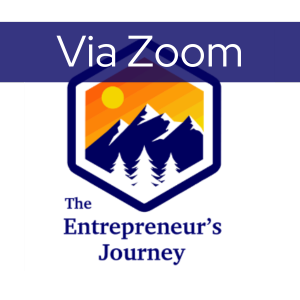 The Entrepreneur's Journey via Zoom
WHEN: On these Tuesdays: September 12, 19, 26, & October 3, from 3pm to 6pm GMT.
HOW TO BOOK: Please contact me for further details, via email justin@justintipperconsulting.com, or call on the number below.
Here's what delegates are saying about the course
"Revelationary (if that's a word), insightful, motivational, inspiring, yummy food, personal growth, beautiful setting. Highly recommended for anyone who needs direction and self-assurance, or just feeling stuck."
Sindy Lambert Owner, Bodyfit 3D & Franchisee of The Firm Slimming & Health Clinic
"Detailed, learned a lot, inspiring, motivational, positive impactful, helpful, guiding, meditative. Loved both Jan and Justin's approach. They gave so much guidance on each section. Really enjoyed the meditative activities. It really calmed and centred me, so much positive influence and tools to take away from the course."
Amoré du Plessis, Amoré du Plessis Photography
"Very well run course. Crammed a lot into a short amount of time…. felt a deep resonance with the hosts, Jan and Justin, they've been there and back and there again. Thanks so, so much for the weekend workshop. Honestly, I can genuinely say that it was the best use of my time in the entirety of my years as an entrepreneur. I think we all read endless books, listen to podcasts and attend countless webinars, talks and events along the way in a bid to gain more clarity, knowledge, validation even. And they can be useful. However, after attending Jan & Justin's workshop this weekend - there is a huge difference in what I've learnt & gained from an event that was so well structured, targeted & presented."
Michelle Garrett-Chambers Be Nourished Plant-Based Caterer & Educator
"Brilliant, deep delving course."
Lukas Burri Director /Co-Founder, BetterBe Group Limited
"Fantastic, electric, relevant, fun, high class, informative, professional, friendly, memorable, joyful!"
James Maxwell McKee Painter & Decorator, Decor Mann
"Brilliant, deep delving course."
Lukas Burri Director /Co-Founder, BetterBe Group Limited
What are you struggling with right now? Who are you talking to, to work it out?
Here's a perfect opportunity to WORK ON YOUR BUSINESS for a weekend with some like-minded people and some experienced entrepreneurs and trainers.
You'll emerge with an action plan and new confidence to face your business journey ahead.
If you need more information before you sign up, we would be happy to discuss over a coffee or online, just drop us a line:
Jan Tinsley: jan@jdtinsley.co.uk, or call +44 7624 432227
Justin Tipper: justin@justintipperconsulting.com, or call +44 7624 49080